Looking for podcast recommendations? Here are 16 of my favorites from this month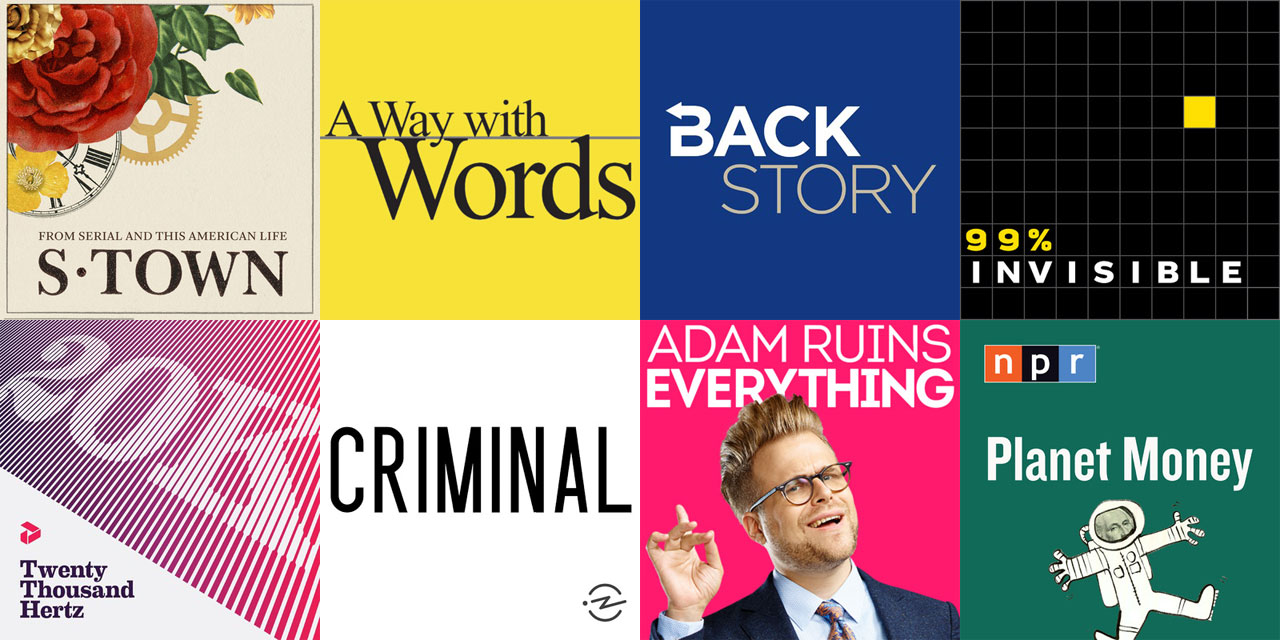 Throughout March, many of the podcasts I listen to promoted Trypod, a podcast awareness campaign encouraging listeners to recommend podcasts to friends and family who may not be familiar with podcasts. I figured I would take this opportunity to talk about some of my favorite podcasts and simultaneously expose what a jobless bum like me does with the many hours of free time that come with being an unproductive member of society.
Besides the hours I spend going to Norwegian class, watching TV shows, staring at my dream dog, rewriting blog posts that never come to fruition, and playing Super Mario Run, I spend most of my waking hours in my kitchen mangling ingredients and attempting to make them edible. Sometimes I call it "cooking." I also call it my podcast-listening time. And because I prep food at the pace of a one-armed sloth whose arm has fallen asleep, I have a loooot of podcast-listening time.
If you're looking for a good podcast player, I recommend Pocket Casts. I've been using the $9 web version of the player since last fall to manage my 60-something podcast subscriptions (many of which I have yet to listen to but plan to get to before I die, assuming I'm not going to die soon). I only listen to podcasts on my computer, but if I listened to podcasts on my phone, I'd buy the mobile app as well.
Here's a list of 16 podcasts I've particularly enjoyed in March (and have had new episodes in March), plus some info about each podcast. If you have other recommendations, please let me know in the comments!
Continue reading "Looking for podcast recommendations? Here are 16 of my favorites from this month" »